Prof. ANATOLY KRASTEV, ATANAS KRASTEV, Ph.D. KALINA KRASTEVA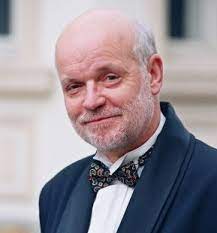 Prof. Anatoly Krastev – cello
Prof. Anatoly Krastev leads master classes in France, England, Belgium, The USA, Korea, Greece, Portugal, Brazil, Macedonia and many others. Together with Yanos Starker and M. Baquet, he is a respectful president of the Academy of young talents in Marcille, and he is also a member of jury in lots of international competitions.
He won a lot of prices in competitions festivals and contests. He has won the Crystal Lyre  and the Golden prices given by the Association of Bulgarian Music and Dance Figures, and the price Golden Muse.
Anatoly Krastev graduated Tunisian Conservatory in the class of Guido Ervaet and the National Musical Academy (in the class of prof. Velko Karastoyanov). He makes a specialty in the class of Andre Havara and Janos Starker. Since 1972 he teaches at the National Music Academy "P. Vladigerov", where he is a professor.
His students are solo artists, concertmasters  and orchestra members on the most celebrated and famous scenes, in prestigious orchestras as well as pedagogues in musical colleges and universities.
Anatoly Krastev is a soloist in all Bulgarian and some of the European and American orchestras. Since 2000 Kristen, together with Yusuf Radionov and Mayer Frank founded the piano trio "Kinor", and since 2002  cello ensemble " Cellissimo" with Kalina Krasteva and Atanas Krastev. He made a numerous premiers. He has completed and recorded over 25 gramophone records and CD-es in Bulgaria and foreign music companies.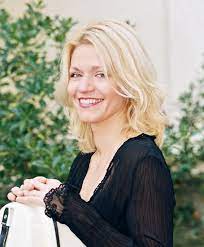 Kalina Krusteva – Theaker – cello
Described by the legendary Janos Starker as "a cellist of the highest standard who will play an important part in musical life", Kalina was born in Sofia, into a family of cellists and from a young age regularly performed as a soloist with all the Bulgarian Orchestras, winning numerous competitions and prizes amongst which The French Academy of Arts "Young Talent Award" and 1st Prize at the International Music and the Earth Competition.
Kalina Krusteva holds a PhD from Sofia National Academy of Music.
She studied with her father Anatoli Krastev and had masterclasses with Janos Starker, Mischa Maisky, Stephen Isserlis, Robert Cohen and Raphael Wallfisch, before completing a postgraduate and teaching degree at the Royal Academy of Music, London with David Strange after which she worked with many of the major UK and Irish Orchestras.
Chamber music activities have included concerts with Yuri Bashmet, Misha Maisky and Roger Chase and she now plays in a Australian String Trio. Kalina is a member of Trio "Cellissimo" and CellOZ Quartet.  She was for a five years Principle Cello of the Orquestra do Algarve in Portugal  and since moving to Melbourne in 2009,  regularly works as a Guest Principle with Orchestra Victoria, as a casual with the Melbourne Symphony Orchestra.  Kalina Krusteva  teaches Cello and Chamber Music at the Melbourne Conservatorium of Music and Monash University.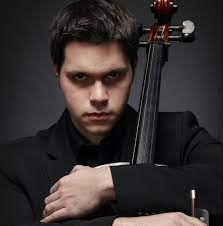 Chief Assistant professor Ph.D. Atanas Krastev
In  2012 he took his Master Degree in Prof. Anatoli Krastev's class – National Academy of Music, Sofia.  From 2011 to 2014   Krastev was in Escuela de Música Rejna Sofia, Madrid, specializing with Prof. Natalia Shakhovskaia.   He attended a cello master class with D. Geringas, Fr. Helmerson, A. Noras, N. Gutman, A. Meneses, L. Claret, Young-Chang Cho, T. Carroll, R. Cohen, D. Weis, M. Kliegel,  R. Latzko,  T. Demenga  etc. He teaches cello at the NMA "Pancho Vladigerov" and NMS "Lyubomir Pipkov." Ph.D. from 2016, assistant professor from 2016 and Chief assistant professor from 2017. From 2001 to 2015, Atanas Krastev won 16 First and Special Prizes at national and international competitions